A lot of people do not find Facebook as a good platform for advertising only because they are miserably failing at using the real potential of Facebook advertising.  So, I have compiled a list of smart, actionable insights that you can use to run a Facebook ad that converts!
I am not going to be telling you how to run a Facebook Ad as I am assuming you are already familiar with it. If not, here is a list of some of the best guides you can go through for an in-depth understanding of running Facebook ads for your business:
Updated Facebook Advertising Hacks: 
You can double the Click Through Rate just by adding a border on the Facebook Ad Image.
Using the color Yellow in your Facebook Ad image can increase your click through rate, almost immediately.
Never use boost for your Facebook Ads, it lacks a lot of options for targeting and hence, it sucks.
Facebook Live gets the highest engagement, an advert on your Facebook Live video will have the lowest cost per engagement.
You can use this Facebook Tool to test if your image doesn't have too much text on it:  https://www.facebook.com/ads/tools/text_overlay
Type of Facebook Advertising that converts the best – Offers/Coupons
If you already run a lot of adverts and have significant likes on your page, you can use the 'Audience Insights' feature in your 'Advert Manager' to get an in-depth understanding of your audience- the pages they like, their demographics (relationship status, job titles, education level). This will help target better and exclude unnecessary targeting options.
Facebook Advertising Hack 1:
The Secret Sauce of Facebook Advertising: 
Our advertising can only succeed if we can make a connect with our ideal customer and resonate with their needs, wants or desires.
People want:
Delight
Money
Esteem
People Don't want: 
Agony/Pain
Mediocrity
Frustration
Boredom
Apathy
So if you are touching on these points -you are on the right track.
Facebook Advertising Hack 2:
Here are ten ways to allure your ideal buyer by Facebook Advertising: 
1) Sell them a dream
Have you ever thought of being _____
Plan your dream _____today
Have you ever dreamt of being _____
Change your life by _______
The ____that you always wanted is here
2) Show they are or will be better than the rest 
Create a ___ that will eat up your competitors
Make your friends jealous with_______
How to leave every other ______in the dust
Get _____faster than others
Here's an example that creates a sense among students that BYJU will help them become better than others with these techniques, shortcuts, and strategies.
3) Point out their exact problem or pain point 
Struggling with_____?
Stuck on____?
Always wondered how you can _____?
Here's an example : 
Here's my favourite example:
Here's another:
4) Use Numbers
60% of the people use this _____
70% people are _____
5) Make them click fast – create urgency 
Offer closes today
Hurry book your slots we have limited seats
Get___now
You snooze, you lose
Only __hours left
Your chance to ___ goes away in ____
Another example:
6)  Be very specific 
How to lose ___in____
How to get____without having to ___
10 step plan to____
Yes it is possible to ____
7) Create a fear of missing out: 
13 mistakes
you
don't know
you
are
making
Ten most common mistakes. How many
are
you
making?
This is your opportunity to ____
One more example:
8) Use Big and Bold Statements – Don't shy away
9) Tell a story 
This is how I?
Want to know how?
The moment that changed everything.
They never thought it was possible until she did it ..This is her story!
Here are few examples: 
Another one: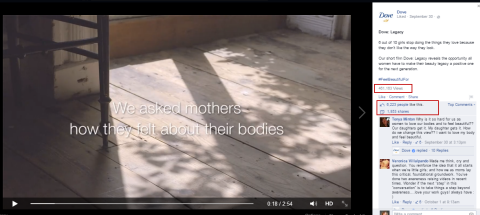 And one last, this is a great example of how a brand can tell their story: 
There's one more: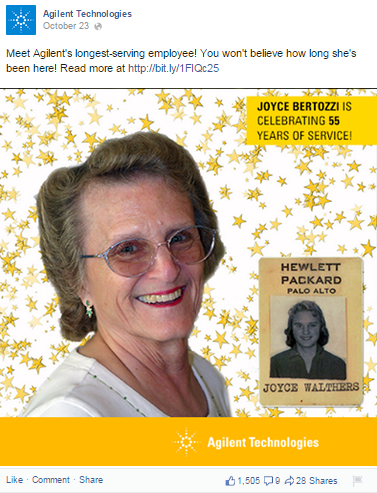 10) Compelling photos: 
Photos are the most attractive part of your Facebook ad campaigns so make them as compelling as you can. Also, images should have ONE focal point.
Here's an example:
Facebook Advertising Hack 3:
You should ideally use images that invoke:
Laughter
Action
Resonance
Fantasy
Happiness
Curiosity
Image Text:
Image Text should not be more than 20% of the picture.
Quick pointers for the image text: 
A call to action
Create urgency or scarcity
Offer something for free
A strong value proposition
A punch line about the offering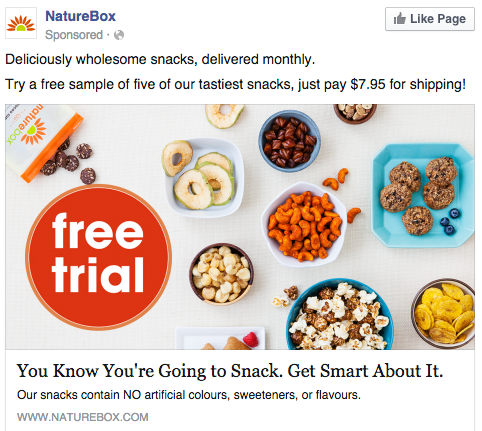 Facebook Advertising Hack 4:
 I have more: 
 A list of words that drive action:
You
Free
Now
Simple or easy
Powerful
Introducing or announcing
Again
Instantly
An important announcement
Because
New
How to
Revolutionary
It's here
Just arrived
The truth about
Hurry or Quick or Last Chance
Magic
Offer
Facebook Advertising Hack 5:
The best aspect of Facebook Advertising: Targeting 
Facebook can be the best and the most affordable medium of generating more business if used effectively. The thumb rule for getting conversions through your Facebook ads is – 'Show right ad to the right people.'
Here is a set of questions you need to write down and answer before creating your Facebook ad audience. Sit back, relax and answer:
Who is your ideal buyer?
Make a small note on your ideal buyer – give him/her a name and a face!
Then right down these details:
What keeps him up at night? (His struggles, challenges, problems, plans, dreams)
If he doesn't buy from you, where does he go?
What is his Financial situation?
Once you have answered these questions, you are all set to create a great Facebook ad.
If you want to dive deeper, here's a fantastic guide:
Understanding Their Interests: 
The two ways of knowing the interest are through targeting or creating your Facebook audience.
If you have used Facebook ads before or have a running business with a good customer base,  you might be well aware of creating custom audiences. Let me come back to that later.
First, let me address the people who are starting from scratch or have a customer base of less than one thousand.
You might have noticed that Facebook gives you an option of interest based advertising.
I usually have a tough time understanding their interest. It's mostly a guessing game for me. But no more here is a process you can use to get those benefits in place.
Step 1: 
Think of just one website that your ideal buyer goes to. Just one.
Then visit one of these links to find out other similar sites:
Step 2: 
The next step is to use the ultimate internet machine – Google
Google the biggest pain of your ideal buyer and look for first two websites which are specific to the pain point and add them to your interest chart.
This  Slack ad is one of my favorite examples: 
The ad has one image as a focal point and bold text.
It clearly understands the frustration its ideal users go through while sitting in meetings.
Step 3:
Go to Facebook Search Bar and type: Pages Liked By People Who Like ____ (type the name of the page your ideal buyer may like)- this will help you know the interests of your customer better.
Facebook Advertising Hack 6:
Creating a Custom Audience with your email list: 
It's the best way to lower the advertising cost you already have an email list of your potential customers or Facebook pixel installed on your website or based on your app activity.
To create custom audience use Facebook's power editor.
Choose 'Custom Audiences' and the 'Create Audience'.
But I won't be talking about that in detail, but I found this comprehensive free ebook for you to download and read: The Ultimate Guide to Custom Audiences 2016
Facebook Advertising Hack 7:
Creating Custom Audience through Videos and Lead ads 
 What I want to talk about is a new addition on Facebook that helps you create a custom audience based on engagement on your Facebook Page.
This is one of the most compelling features of Facebook advertising, and it's very simple! There are two ways:
Facebook Advertising Hack 8:
 Using Video To Create A Custom Audience: 
You might be seeing a lot of videos on Facebook these days with its auto play feature videos
Upload a small video (less than two minutes) and then retarget the users who have seen those videos. Facebook videos are fastest consumable content and have completely revolutionized the way brands use social media to grow their business.
You can get specific by targeting people who have watched more than 25% of the video and create a lookalike audience of the same. If you are not sure how to create a lookalike audience here's a guide: https://www.driftrock.com/blog/facebook-advertising-guide-lookalike-audiences
You do not have to create a video ad for this, just upload a video like a regular post. However, you can boost this post to get more views.
Facebook lets you select more than one video:
And you can more than one condition to target different videos.
Here's an example of Tech Insider's Facebook Video that doesn't require users to turn their volume button up.
Source: Buffer 
50% of people who visit Facebook daily watch at least one video a day, and the number of video posts by brands as increased 3.6X in just one year.
You have 5 seconds to capture attention! 
Yes, just 5 seconds and you lose! Oooops.
Make videos that have a compelling start and a bold text. Make sure it's less than 2 minutes (people have too much content to consume and too less time and even lesser attention span).
The viewers of your videos have already engaged with your brand and are much more likely to convert into customers, therefore retargeting them makes perfect sense as they recognize you.  Videos can be about anything related to your brand, but yes it should resonate with your ideal buyer.
Coming to the most important aspect of Facebook Ads.
Facebook Advertising Hack 9:
Using Leads To Create Custom Audience: 
Coming straight from my Facebook Wall here's an example of an ad:
It offers me something for free i.e. A free profile review.  And when I click on learn more -the lead page opens on Facebook itself making it a low- barrier entry.  Have a look: 
I have opened the lead form I haven't filled it, so the Facebook knows that I do have an interest in this program. With this information, the advertiser can use the new lead engagement tool having the following options:
Anyone who opened the form

People who opened the form but did not submit

People who opened the and submitted the form
Facebook Advertising Hack 10:
Types of Facebook Ads you can create: 
Brand Awareness Ads: 
These ads do not sell anything but seduce you to become familiar with them and recognize them. They create a sense of connection with their ideal buyer through compelling content.
These can be through blog posts, images or videos around the brand or about trending topics.
Dove is the best example for this: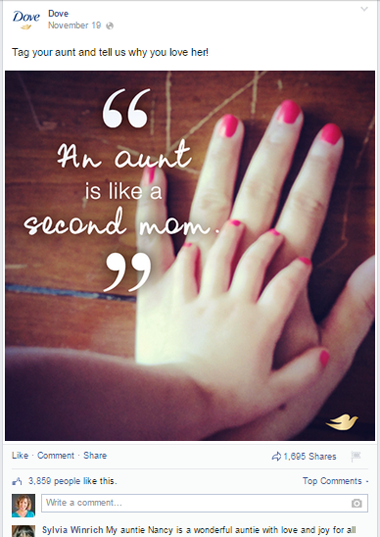 Authority building article ads: 
These are some of the ads that help the brand position itself as the authority or an expert in the niche.
Another form of brand awareness can be done by offering something for free.
Payoneer offers me a free white paper instead of my details to retarget me again and sell me their services.
Optin Ads:
This is to most used type of ad where the advertiser directly sells something and urges users to take action : buy/shop/apply /like etc
.
Video ads: 
These are just meant to seed the idea of the product or service offered with a call to action at the end. Usually very short.
Retargeted ads:
Retargeted ads are directed to people who have engaged with your brand or business before.
So this was a compiled list of great Facebook hacks. I hope you'll use it for your next Facebook ad. Don't forget to comment about your results 😉